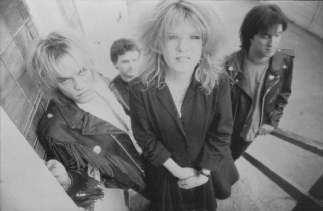 ``unsettling mix of hypnotic vocals and wall-of-sound instrumentation''
``abstract, poetic... ethereally beautiful''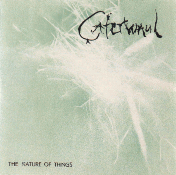 Produced by Caterwaul
Lost Arts Records, 1987

A Flower and a Stone [Video] | Yonder, A Honey Sky | Moth to Rust | Cinnamon Color of my Heart | Tickled Whale | Way Beyond | Hence the Hangover | Butter and Eggs | Maeven | Diminutive Do Se So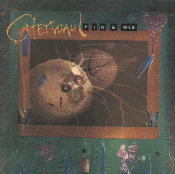 Produced by Dennis Herring
I.R.S. Records, 1988, 1989

The Sheep's a Wolf [Video] | Hummingbird Whir | What I Hear You Can't, How Come? | Dizzy Delirium | Catervowels | Throw Like Thunder | Pin and Web | Not Today | Barnacle | Lay Down to Rest | Nevertheless | Behold the Night/On the Front Porch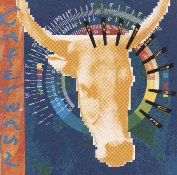 Produced by David Ogilvie & Greg Reely
I.R.S. Records, 1990

Innerlooped | Alex' Aphrodisiac | Maybe in a Million Years | Husky Beatha | Good for You | Small Things in Heaven | Stumped | You'll Awaken | Manna and Quail | Big Ox Laughing | Seven Rabbits | Bulldosage | This Regret | Fissure



New release! Check it out!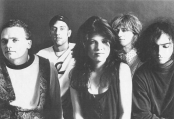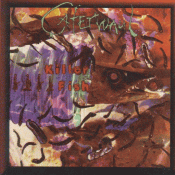 Produced by Caterwaul & Glen Reely
Lost Arts Productions, 1991, 1996

Betsy Martin: Vocals / Mark Schafer: Guitar
Kevin Pinnt: Drums / Kelly Castro: Bass
Stuart Smith: Rhythm Guitar

Flower King | Kiss the World | Silly | Burden Thing | The River Song | Naked Soul | Chains of Love | Melancholy Holler | Dozens of Roses | Chance in Hell | Ain't no room in Heaven


Can't find it in a local store? It's available on CD for $11 postage-paid, check payable to

Lost Arts Productions
P.O. 460718
Aurora, CO 80046
1-800-357-7290 ext. 3
CO1Stop@aol.com

NEW: There's now an on-line CD store where you can order the Killer Fish CD.


There's now a Caterwaul Bulletin Board at iMusic.

Caterwaul members current projects:
Drummer Kevin Pinnt has a band called Drumatic with a cd called Various Drumatic Experiences.
Singer Betsy Martin has a band called Purr Machine which hopes to release an album this year.
---
Last modified on July 26, 1999 by Vance Haemmerle
vance@toyvax.Glendale.CA.US