VAXbar a hit at the Digital Equipment Corporation User Society (DECUS) Symposium!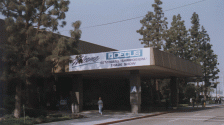 The VAXbar was at the OpenVMS campground at Fall '97 DECUS at the Anaheim Convention Center in Anaheim, California, on November 1-6. For Digital's 40th Anniversary party, the VAXbar made its way to Digital's booth on the Trade show floor.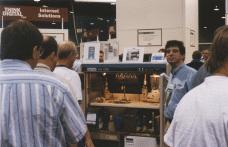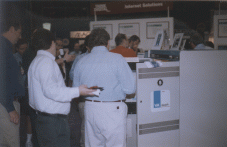 ``That's the best use of a computer I've ever seen!''
``Every datacenter should have one!''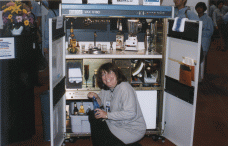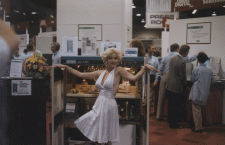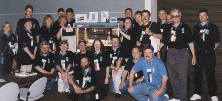 The VAXbar with the OpenVMS campground crew.
The VAXbar was also featured on page 55 of the ``Nothing Stops It! - VAX/OpenVMS at 20'' commemorative book given out at DECUS.
(Click here for the PDF version of the book from Digital's web site)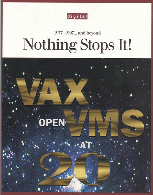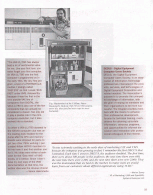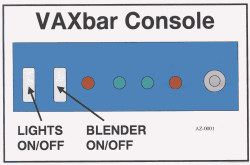 Documentation was even developed!
---
Last modified on April 9, 1998 by Vance Haemmerle
vance@toyvax.Glendale.CA.US

Back to VAXbar Page